How to Travel Responsibly Without Blowing Your Money
Responsible travel is not just a trend – it's a way of life. Yet it can be outright confusing to know where to start.
Should you only stay in eco-friendly lodgings? Is flying no longer an option? Should you worry about whether what you're eating is considerable to be sustainable? Is it right to boycott countries that don't have adequate responsible tourism policies?
Beyond that, it can seem like eco-travel is an off shot of luxury travel and way beyond the price range of what you can afford. While you would love to stay in that tree-house cabin in the remote wilderness of Australia, your bank balance says you will be choosing otherwise.
Responsible travel doesn't have to blow your budget. It's a matter of taking conscience steps towards doing the right thing.
Related: Seven benefits of a plastic-free lifestyle.
Keen to travel responsibly without blowing your money? Here are some tips to get you started.
Use as Little Plastic as Possible
I believe this is one big way you can limit your impact on the planet, without blowing your finances.
There's a good chance you have everything you need for plastic-free travel lying around your house. Water bottles, napkins, tupperware containers, chopsticks from the Japanese takeaway down the road…
It's a matter of preparing yourself for situations where you'll be tempted to use plastic. And being brave enough to challenge the status quo when it comes to disposable items.
So speak up and tell the waiter that you don't want a straw in your drink. Hand over your tupperware container when buying snacks on the go.
Related: My seven-odd favourite eco-friendly travel items.
Then, celebrate the small successes.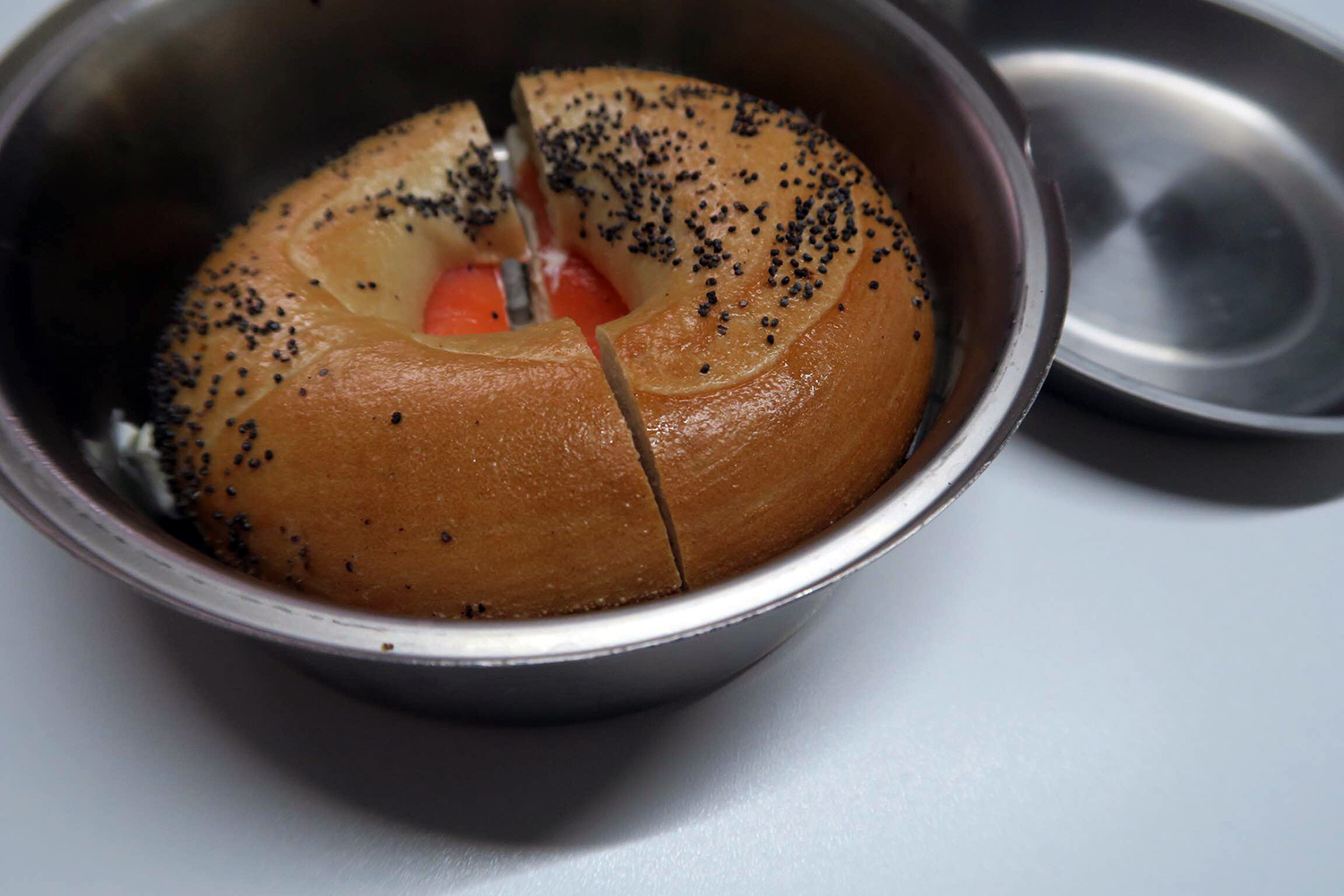 Take Nothing and Leave Nothing Behind – Revised
I agree with the sentiment that you should enjoy a place just as it is and be sure to leave nothing behind.
As for taking nothing – well, I have a bit of an issue with that.
There is because there is something you should always take with you when you see it.
I'm talking about rubbish. Trash. Litter. Whatever you want to call it, it's gross and damaging.
I was lucky enough to grow up in Australia and didn't realise that the cleanliness of our beaches was something I shouldn't be taking for granted. This was until I moved abroad.
Recently, I journeyed to Dorset and spent some time wandering around the very pretty Man of War Bay.
Despite the gigantic bins located at the top of the bay, there was a tonne of rubbish floating around the beach. Left by people who had flouted the rules by holding BBQs on the shorefront and then failed to take the scraps with them.
We picked up beer bottles, glasses, mugs, socks, empty packets of food and the remnants of disposable BBQs, filling three plastic bags. The bags were also left at the beach. We used them to our advantage.
If you're like me, you'll never understand the mentality behind littering. I'm sorry that we have to clean up after these grubs, but unfortunately we're all in this together.
So next time you're travelling, don't be afraid to pick up after these sorry excuses for human beings. It's just one way you can give back to the planet, without spending a cent.
Make Use of What You Already Have
I used to treat any trip I took abroad as an excuse to go shopping for new threads.
This was just silly and pointless. I already had plenty of clothes lying around my wardrobe, some of which had barely seen the light of day.
When you're packing for travel, don't be afraid to take the clothes that you'd wear on any other given day. You'll be far more comfortable in them, anyway.
Shop Secondhand

Is there something you're coveting for your travels?
Chances are, someone else has already rid themselves of it.
Going on a camping trip and need a tent? Gumtree is my go to for scouting secondhand items in Australia. I've heard horror stories from people using it in the UK, so you'd probably be better off with Craigslist, or Freecycle.
Don't discount op/charity shops either. I've found some gems while scouting my local St Vincent de Pauls. I swear sometimes the exact thing I'm after manifests right in front of me.
Markets are also a good bet for sourcing goods, alongside car boot sales – and keep your eye out for garage sales, too!
One (wo)man's trash is another (wo)man's treasure, after all.
Borrow What You Don't Have
Another option is to borrow what you don't have.
Ring around some family members, text friends, put a plea out on Facebook. Most people are kind and will lend you what you need (granted you take care of it and they're not needing to use it themselves!).
Although borrowing something means you are getting it for free, I would always advise spending a few quid on a box of chocolates or a nice bottle of red in return.
It doesn't take much to travel responsibly without blowing your money. With a few conscience efforts and a change of habit here and there, you'll be well on your way to becoming a green traveller.
I gave up plastic for twelve months in 2016. This is what happened.
Related posts:
Did you find yourself nodding along as you read this post? Please pin away! For more plastic-free tips and updates (for travel and life in general) give the Birdgehls Facebook page a good, solid like, or subscribe to the monthly newsletter.