How to Avoid Plastic When You Don't Speak the Language
This is the last post in my plastic-free travel series, which is aimed at helping you green up your travels, with as little effort as possible on your part. I'll also be posting tips on the Birdgehls Facebook page – give it a like and follow along. Feel free to sign up to my newsletter as well, using the box in the sidebar or below this post.
How many times when travelling have you felt completely frustrated by your inability to communicate with someone else? Often, is my guess, unless you're some sort of language wizz or polygot.
Related: My seven-odd favourite eco-friendly travel items
The biggest difficulty I've had with going plastic free whilst travelling, is language barriers. I can tell someone in English that I don't want a straw with my drink, or that I have my own bag – but what do I do when we don't speak the same language?
"I have my own bag, thank you."
"I don't want a straw."
"Can I please use my own container?"
"I don't want to use any plastic."
These are the four phrases that I think will be most helpful, if you're gunning towards plastic-free travel. I have translations in five languages so far – French, German, Spanish, Dutch and Russian. I'll hopefully be adding more in the future, so be sure to pin this page!
In French
J'ai déjà un sac or Je veux utiliser mon propre sac. – I already have a bag/I want to use my own bag.
Je ne veux pas de paille.
Je n'ai pas besoin d'un sac en plastique – I do not need a plastic bag.
Je ne veux pas utiliser de plastique.
Related: Green up your travels with these simple, eco-friendly swaps
In Spanish
Gracias, tengo mi propria bolsa.
No necesito una pajita.
¿Puedo usar mi proprio topper?
No quiero usar plástico.
[bctt tweet="No necesito una pajita – I don't want a straw. See more plastic-free translations here."]
In German
Thanks to Hope and Nic for their assistance.
Ich möchte keinen Strohhalm.
Danke, aber ich habe eine Tüte/Tasche (ein Säckli).(use Säckli in Switzerland)
Darf ich meinen eigenen Behälter benutzen?
Ich möchte keinen Kunststoff/Plastik benüzten.
In Russian
I'm going to go ahead and assume that you can't read Cyrillic script (I certainly cannot!). So here's the phonetic translations, too. Thanks to Stephen of Monk Bought Lunch for these translations!
Мне не нужно этот пластиковый пакет, у меня есть свой. – Mne ne nuzhno etot plastikovyy paket, ooh menya yest' svoy.
Я не хочу трубочку. – Ya ne hochu trubochku.
У меня есть контейнер. – U menya yest' konteiner.
Мне не нравится использовать пластик. – Mne ne nravitsya ispol'zovat' plastik.
In Italian
These translations are courtesy of Allison from Eternal Arrival. You can read more about sustainable travel hacks on her blog.
Ho il mio sacchetto/sacchettino, grazie.
Non ho bisogno di una cannuccia. – I don't need a straw
Non voglio una cannuccia. – I don't want a straw
Posso usare il mio contenitore, per favore?
Non voglio usare plastica.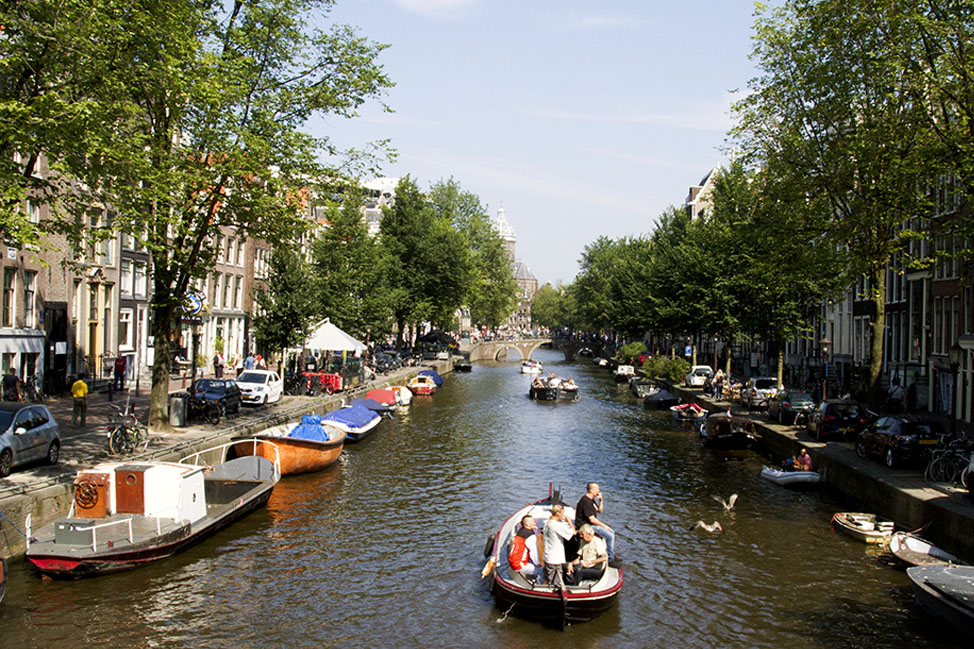 In Dutch
Thank you to Ellis of Backpack Adventures for the translations.
Ik heb mijn eigen tas, dank u.
Ik wil geen rietje.
Kan ik mijn eigen bakje gebruiken, alstublieft.
Ik wil geen plastic gebruiken.
In Filipino
Shoutout to Best of World Travel Team for supplying these translations.
Maraming salamat. Mayroon na po akong sariling bag. / Maraming salamat. Mayroon na akong sariling bayong. ("maraming salamat" means "thank you")
Ayoko po ng istro. / Ayaw ko ng istro.
Maaari ko na lamang bang gamitin ang sarili kong lalagyan? / Puwede po bang gamitin ko na lang itong sarili kong lalagyan? ("Puwede" is more casual)
Ayoko ko gumamit ng kahit na anong plastik. / Ayaw ko po gumamit ng ano mang plastik.
Note: "po" is a term to denote respect to other people especially elders.
If you have any other additions that you'd like to recommend, please email me at [email protected], or pop a suggestion in the comments below.