Why the USA is My Favourite Country to Visit
Four years ago, a good friend of mine was offered by his place of employment, the chance to work at one of their offices overseas. The destination? Atlanta, GA. He was only 23 at the time, but he packed up his things and left, with little to no hesitation. I remember being incredibly proud of his courage in being able to do this.
Soon after, the onus was on me to be a dutiful BFF and fly overseas to visit him in his new home. Each phone call we made to one another inevitably led to the question of:
"When are you coming to visit?"
"Soon…?"
"How soon is now?"
"That is a song by The Smiths, which, fun fact, was the backing track for the opening credits to the hit late 90s/early 00s wiccan drama, Charmed. And what about Iceland?"
"Iceland isn't going anywhere. On the other hand, who knows how long I am going to be here?"
That is exactly how the conversation went down, word for word. I am sure of it.
This exchange went on for a few months, until one day I Skyped him, finally ready to sing a new song.
"FINE I WILL COME TO STUPID AMERICA AND ALMOST UNWILLINGLY SPEND MY BIRTHDAY IN SAN FRANCISCO, WHICH I AM SURE IS AN AWFUL PLACE. I GUESS WITH THE TIMING AND ALL WE WILL HAVE TO GO TO MARDI GRAS WHILE WE ARE THERE. I AM EXPECTING TO HAVE THE WORST TIME EVER. YOU ARE SO LUCKY I LOVE YOU; I WOULDN'T DO THIS FOR ANYBODY ELSE."
I had always assumed I would eventually make it over to the USA, but I was in no rush. As anyone will know, America had received some pretty bad press over the course of the 2000s. In the aftermath of the disaster that was the Bush administration, I, like many other people around the globe had formed a rather negative view of the country.
My friend did his best to assuage my concerns.
"You'll have a great time," he assured me. "Americans like Australians. It's weird, but true." Here, he lowered his voice to a confidential whisper. "I was out last night and someone got me to read the ingredients off the back of a packet of M&Ms because they thought my accent was sexy."
"Pffft. That never happened." I scoffed.
"You'll see it for yourself," he stated, confidently. "Unbeliever!"
The time came to leave. The 14 hour flight to LAX was gruelling enough as it was, without the added bonus of my being awake for the entire time. Three movies, a whole season of Parks and Recreation and one connecting flight to San Francisco and we were there. What transpired was one of the best three weeks of my entire life, as my eyes were opened by the endless variety of this vast country and the friendliness of its' citizens. My friend was right; Americans really did like Australians. Rather than be treated by the indifference I have come to expect from Europeans, our presence was celebrated. A random in a bar in Austin, TX bought us shots, just because of where we were from and I was indeed told multiple times that my accent was 'sexy', a comment I responded to with disbelief and absolute incredulity.
Usually by the end of a holiday, even when I am having a good time, I am ready to go home. I long for the sunshine, the fresh food and the salty air. My family, my friends, my dogs. For the first time, I didn't want to leave. I had had a taste of what America had to offer and I longed for more. I would be back for seconds a mere six months later.
In two weeks I will be in the States for the third time in as many years. I ask myself, what is it about this country that draws me back there, time and time again? Shouldn't I be spending my time and my money discovering new parts of the world I've never even been to, heck, maybe even making the most of Europe now that it is so readily available and ridiculously cheap to get to?
I am not exactly sure why the USA is my favourite country to visit. There are loads of parallels that can be draw between them and my own country. Both are immense, self-contained landscapes, that boast a plethora of natural wonders. Americans are renowned for being one of the least travelled races of the developed world, but I definitely understand how one could live out their entire life within the confines of their borders. With beautiful national parks, mountainous glory, beaches, snowfields, diverse and varied cities… the United States offers up anything you could ever want to see in life and more.
Maybe I feel a kinship with the States, now that we have elected our very own version of George W. Bush. They are possibly the only country that can sympathise with us as we go from one international blunder to another, as Australian's world over are confronted with the question: "How on earth did he get in?"
To which you can only shrug sadly and reply "I didn't vote for him."
Perhaps the motivation is not political, but rather cultural – simply because American pop culture has been driven so deep within my psyche, that from a young age I was conditioned to feel at home there.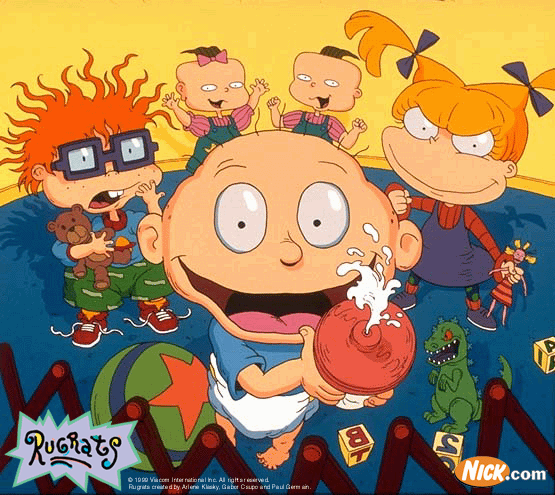 I know I am not the only Australian who feels this way, not the only one who is inexplicably drawn to this country. Everyone who goes there seems unable to help themselves; they must go back for a second dose.
It is said that home is where the heart is and I cannot deny that Australia will always have my heart. It is my birthplace, it is where I grew up and no matter how much it has or will inevitably change over the coming years, the country that it was – the lucky country, will exist, untarnished in my memory.
Yet I can't deny the excitement that I feel when I fly over the Pacific (or for the first time, the Atlantic!), that is watered down slightly when I disembark off my plane and I am grilled to the nth degree about who I am, where I'm from, what is my purpose in coming here is, gee, you do come here an awful lot don't you ma'am! Then I'm through and suddenly there I am – in San Francisco, in New York City, about to chill with my buddy in Atlanta or I'm hanging out in Austin TX, which has to be one of the greatest cities I have had the pleasure of visiting. All these places that have a sense of familiarity to them, despite the fact that I had never set foot there before in my life.
Although I can't quite figure out why, it too feels a bit like coming home.